STRELKA INSTITUTE FOR MEDIA, ARCHITECTURE AND DESIGN

Strelka is an international educational institution, founded in 2009, in Moscow. It hosts a free 9-month
postgraduate research programme on future urbanism and city development. Students develop strategic
understandings of the contemporary city and its future. Every year, Strelka hosts a summer-long public programme that includes lectures, work-shops, seminars, public discussions, concerts, and film screenings. These free and open events take place in Strelka's courtyard auditorium.
The institute's publishing arm is Strelka Press, a digital-first publisher of essays as ebooks. Focused on
contemporary issues in architecture, design, and the city, Strelka Press uses Moscow as a crossroads for a global critical discourse, and aims to a be a disruptive force in design publishing. Strelka has been instrumental in putting public space on the agenda in Moscow. This influence is partly a result of its aforementioned public programme, but Strelka has also established a consultancy that organises public design competitions, including the renewals of Gorky Park and Zaryadye Park. Strelka also curates the annual Moscow Urban Forum, a crucial conduit for bringing global urban issues to the attention of Russian politicians.
CURATORIAL TEAM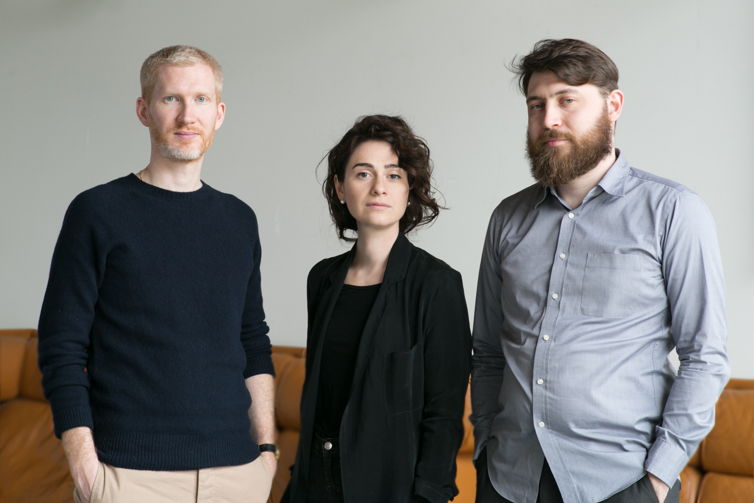 Anton Kalgaev
(Born in Leningrad, 1984 / Lives and works in Moscow, Russia)
Cultural studies scholar, curator of exhibitions and research projects. He graduated from St. Petersburg State University, in the Faculty of Philosophy, where for three years after graduating, he gave lessons on the history of culture. In 2011/2012 academic year he studied at the Strelka Institute, where he worked on the theme of "RUSSIAN ARRIÈREGARDE", devoted to the role of folk art in the development of the province. Anton was a curator of series of exhibitions and research projects, including "New formalism" (St. Petersburg, 2010) and "Disorientation" (Samara, 2010), devoted to the study and development of the urban environment.


Brendan McGetrick
(Born in Providence, RI, USA, 1978 / Lives and works in Moscow, Russia)
Writer, editor, and designer. Brendan's work has appeared in publications in over twenty countries, including Wired, Art Review, Domus, and Vogue Nippon. His recent projects include the books MAD Dinner (Actar), Urban China: Work In Progress (Timezone 8), and Who is Architecture? (Domus/ Timezone 8). In 2011 he curated Unnamed Design, a component of the 2011 Gwangju Design Biennale, in collaboration with Ai Weiwei. The exhibition received over 200,000 visitors and was selected as the year's best contemporary design show by the New York Times. Since 2012, he has served as director of Strelka Knowledge at the Strelka Institute in Moscow.

Daria Paramonova
(Born in Moscow, 1980 / Lives and works in Moscow, Russia)
Architect, teacher. In 2006, Daria graduated from Moscow Institute of Architecture. Immediately after
graduation, she began working in Alexander Brodsky's architectural bureau, where, since 2009, she also
is a commercial director. While Daria was working in the bureau, she also gave lessons at the Department
of Public Works with the professors A.A Velikanov and V.A. Shulrichter. In 2010/2011 Daria was
studying at the Strelka Institute, where completed the project in the Rem Koolhaas's studio. The theme
was "Conservation of modern architecture of the last twenty years in Moscow". Paramonova has written
an essay "Funghi, mutants and others: architecture in the Luzhkov era", based on her research project.
On graduation from her training Daria continued to work at the Strelka Institute as a teacher and curator
of special projects.
RUSSIAN PAVILION COMISSIONER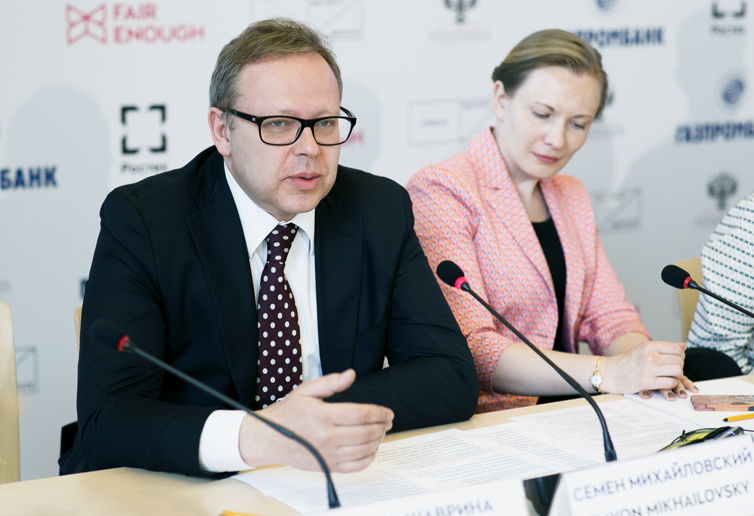 Semyon Mikhailovsky
(born in Leningrad, 1961 / Lives and works in St. Petersburg, Russia)
Architecture historian, rector of the St. Petersburg Academy of Fine Arts, professor emeritus of the
Moscow Architecture Institute and Shenzhen University. In 1984, he graduated from the St. Petersburg
Academy of Fine Arts with honors, having majored in arts theory and history, and in 1989, he received his postgraduate degree in architecture there. He is a member of the Russian Academy of Arts, the
Russian Presidential Council on Culture and Arts, the St. Petersburg Gubernatorial Arts Council, and the
Presidium of the Academy of Fine Arts.
He is a curator and organizer of exhibitions of Arts Academies at Stockholm, Rome, and Bologna, at the
Venice Biennale (Russian Pavilion), Ravenna (Pinacoteca), Miami (Art Basel Miami Beach), and in Taipei.
He is also the author of a major exhibition project, St. Petersburg Academic School: from Repin to Today
(first instalment: Soviet Neorealism: 1953-86).
Photo: Natalya Shlyahovaya/ Strelka Institute